Date: Sunday, April 10, 2011
Time: starting at 1:00 pm and going until 6:00 or so
Location: Osaka Castle Park

Come and join us for a relaxing afternoon under the cherry blossoms. This is a great chance to relax and share ideas before the beginning of the new academic year gets into full swing, and to meet with other JALT members and other members of the community.
We will meet at 1:00 by the fountain near Morinomiya station (look for our blue JALT banners) or if arriving later follow the chalk signs on the pavement or come to the area of the park circled on the map below to find us.
If you have trouble, call 080-3789-6394 or 090-6732-6482 for directions.
This year's hanami will of course be more subdued than in some years given the circumstances in Tohoku, but we feel it's important to keep our spirits up and discuss ways of helping those that need it in Tohoku and elsewhere. We'll also be collecting donations if you'd like to contribute to relief efforts in Tohoku.
We'll be joining up with the Why Not?! group, Kinki Brewers, and possibly other groups as well. Feel free to bring family, friends, children, pets, musical instruments, etc. All are very welcome.
Please bring a lunch or other refreshments, and something to sit on. Some grills may be available if you'd like to barbecue. We look forward to seeing you there!
Date: Sunday, April 24, 2011
Time: 10:00 a.m. to 5:30 p.m.
Location: Osaka Gakuin University, Building No. 2
Admission: Students: 300 yen, JALT members: 500 yen, Non-members: 1000 yen
JALT's Osaka Chapter, in collaboration with the Framework and Language Portfolio SIG and Task Based Learning SIG, is proud to sponsor our second annual Back to School event, to be held April 24 at Osaka Gakuin University.
At this mini-conference there will be presentations on a wide range of topics including theory and practice related to Task-Based Learning and the Common European Framework (CEFR), as well as presentations on pedagogical practices and topics of interest and practical application to classroom language teachers.
The schedule of presentations can be downloaded HERE.
100% of proceeds from this event will be going to support relief efforts in Tohoku via the Save the Children organization, so come join us for a great day of sharing ideas that are sure to help start off the new school year on a positive note.
Map of Osaka Gakuin University. More transportation information HERE.

Sunday, April 24, 2011 at 10:00AM
|

Webmaster
|

Post a Comment
|

Email Article
|
Date: May 20, 2011 (Friday)
Time: 6:00 pm to 8:30 pm
Location: Umeda Lifelong Learning Center, Room 3
Fee: Free for JALT members (Although ¥500 donations are recommended)
¥1000 for one day members
(All proceeds will be donated to charity to help vicitms of the Tohoku disaster)
Osaka JALT is proud to sponsor a talk by Dr. John Read of the Univeristity of Auckland. Dr. Read will be passing through Osaka on his way to give the plenary speech at the 2011 PAN SIG conference in Matsumoto, Nagano.
Dr. Read is the author of Assessing Vocabulary, published by Cambridge Univerisity Press.
The Osaka Municipal Lifelong Learning Center Umeda is located on the 5th floor of the Osaka Eki Mae Dai 2 Building in Umeda.
Even if you can't make it for Dr. Read's presentation, please feel free to join us for dinner at Satoyama dining restaurant http://r.gnavi.co.jp/k593000/ on the 17th floor of the Terminal Building (near Hankyu Umeda station), starting from about 8:30. Dinner buffet is just 2500 yen for 90 minutes, and nomihodai (all you care to drink) is an additional 500 yen. Please email osakajalt@yahoo.com to reserve a place for dinner, or give us a call at 080-3789-6394 on Friday if you have trouble finding us.
Date: Sunday, June 19, 2011
Time: 10:00 AM - 5:30 PM (registration opens at 9:30)
Location: Hannan University's main campus (Kintetsu Kawachi Amami station)
Fee: ¥1000 JALT Members (Free for full-time student members), ¥1500 Non-members (¥500 for full-time student non-members)

The themes of Tech Day are simplicity and practicality -- ideas that language teachers and learners can use either in or out of the classroom. In addition to our "Tech" presentations that will take place in fully equipped computer labs, we'll have a wide range of other presentations on non-technical topics in the "Plus" room.
Steve McCarty, Osaka Jogakuin College professor, will give the opening plenary session "Online education and virtual organizations". McCarty was elected president of the U.S.-based NPO World Association for Online Education several times from 1998: http://waoe.org. See his bilingual online library: http://waoe.org/steve/epublist.html
We are also proud to have these presenters (in alphabetical order):
Simon Bibby - Investigating student preferences, proficiency and usage patterns: PCs versus cell phones
Chris Brizzard - Creating podcasts with Audacity
Kelly Butler & Michael Wilkins - Teaching paperless
John Campbell-Larsen - Creating a Video Corpus

Harry Carley - Working with Wikis, Technology in Teaching
Nat Carney - Online textual analysis tools useful for working with EFL Writing
Mark Donnellan - A blended approach: The use of CALL tools in EFL lessons / An introduction to electronic textbooks

Jean-Paul DuQuette - Evaluating Online Games for Language Learning
Craig Gamble - Educational advantages of using Dropbox in your classroom
Floyd Graham, Anthony Lavigne, & Gary Fogal - Global English made accessible and meaningful for EFL learners
Myles Grogan - Simple text animation for class websites / Recipes for Wired Teachers - Online!

Troy Guze - How to protect sensitive data on your computer with encription
William Hogue - Course websites with Google Sites / Flip your classroom with Google / Google Forms for homework?

Christopher Johnston - Practical motivational strategies for Japanese university students

Laura Markslag - Name cards: Motivating classes through individual accountability / Own it! How digital movies help learners use English meaningfully

Stuart McLean - Computerized flash card sites: when learning and monitoring learning

Junko Omotedani - Classroom listening comprehension activities based on the processes of listening

Michal B. Paradowski - InfoVis Interfaces: Moving beyond the corpus in the language and culture classroom

Andrew Philpott - Motivating students using CALL

Bob Sanderson - Extensive Reading Online

Gabrielle Wallace - Just "act" natural: Speaking naturally beyond grammar and vocabulary

Bill White - English Central for the Blended Classroom

Josh Wilson - Think like a video game designer to build better courses

Brian Wojtowicz - Lesson idea enhancements using online video clips and images
The schedule of presentations can be downloaded HERE.
Date: June 28, 2011 (Tuesday)
Time: 6:00pm - 9:00pm
Location: Umeda Lifelong Learning Center
Entrance fee: Free for JALT members and members of the co-sponsoring groups
1,000 yen for others.
Purposes and approaches to foreign language education: universalism or particularism?
The main focus of this talk will be whether language teaching can be 'universal' or has to be 'particularistic' i.e. with the purposes and aims /objectives specific to each country. This will lead onto dealing with the model of intercultural communicative competence (Byram, 1997). The talk will include a question and answers section.

This event is co-sponsored by Osaka JALT, the Framework & Language Portfolio Special Interest Group (FLP SIG), and the East Shikoku Chapter in cooperation with Osaka University Research Institute for World Languages.

Registration by email is necessary (by June 14th)
Contact Fergus O'Dwyer (FLP SIG/Osaka University): flpsig@gmail.com
Date: July 10, 2011 (Sunday)
Time: 9:00am - 5:30pm
Location: Konan University Hirano School of Management (Nishinomiya)
Fee: ¥3000 for JALT members, ¥4000 Non-JALT members, ¥2000 for full-time students


FAB1 is like no other conference that you have been to. The whole day is designed as a single coherent package. What you learn in the first session will connect and compound with every other session at the FAB conference! We believe in active learning -so be prepared to focus on the content and speak up during the "Power Sessions". By the end of the conference, you will have a notebook full of take home activities and a brain full of new ideas and inspiration for your classrooms!

9:00 Open Doors
9:30 Opening / Posters / Coffee
10:00 Plenary #1: Robert S. Murphy
10:50 Plenary #2: Curtis Kelly
11:00 "Power Sessions" (Breakout Groups)
11:40 Vetted Presentations / Posters / Lunch [bring your own lunch]
13:30 Plenary #3: Marc Helgesen
14:20 Plenary #4: Tim Murphey
15:10 Vetted Presentations / Posters
16:00 "Power Sessions" (Breakout Groups)
17:00 Panel Discussion Q & A
17:30 Closing

Participants can register in advance by clicking HERE.
DATE: July 21, 2011 (Thursday)
TIME: 7:00 pm
LOCATION: Fullhouse
FEE: ¥2000 plus drinks

Let's get to know each other (without the pressure of an event to run or a presentation to attend), review the beginning of 2011, and talk about upcoming events while enjoying authentic Brazilian food and samba music at an intimate restaurant/bar in the heart of Osaka.

The menu will include a variety of home cooked Brazilian dishes for 2,000yen, plus any drinks you may consume (beer, wine, cocktails, carpirinhas, etc. 500-700 yen).

Please RSVP to https://www.facebook.com/event.php?eid=170682369663773 or via email to osakajalt@yahoo.com by Tuesday July 19, 2011 (midnight). This is a small, family run restaurant and they need to buy the appropriate amount of food for our group, so your rsvp is greatly appreciated.
This event is a smoke-free event, so please feel free to smoke outside.
Will we meet at JR Fukushima station (one stop past Osaka on the loop line) at 6:50pm. Or you are welcome to go directly to Fullhouse (beside JR Fukushima eki).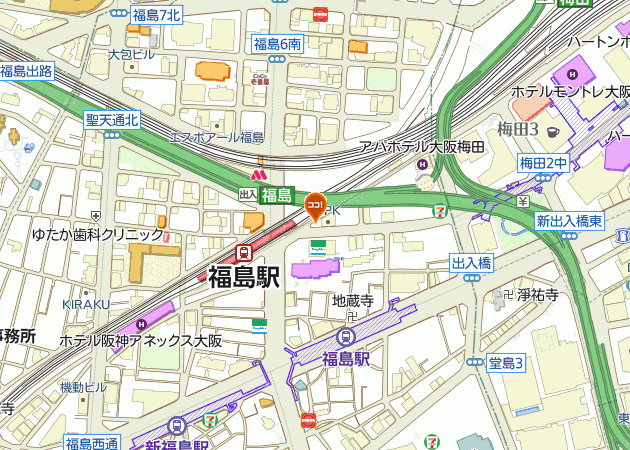 If you get lost please contact Regina or Valeria at Fullhouse. Their phone number is 06-645305323.
DATE: July 30, 2011 (Saturday)
TIME: 9:30 AM to 5:30 PM
LOCATION: Kansai University of International Studies, Amagasaki Campus
FEE: Free

Osaka JALT is proud to be a sponsor of the the 10th Seminar for English Education at Kansai University of International Studies. Come join us for a day full of presentations.

This seminar is hosted by the Research Institute for Communication & Department of English Education at Kansai University of International Studies and is supported by JALT Osaka, Cengage Learning, Pearson Kirihara, Oxford University Press.

More information, including a list of speakers and topics, can be found HERE.
Kansai University of International Studies, Shioe 1-3-23 Amagasaki, Hyogo 〒661-0976
Date: October 16, 2011 (Sunday)
Time: 9:00 to 6:00
Location: Seifu High School
Fee: ¥500 for ETJ members (you can join on the spot, membership is free)

Osaka JALT is proud to be involved with the ETJ Kansai Expo again this year. Several JALT members will be making presentations at the event and we will have a table in the book display area as we have in past years. Please be sure to stop by and say hello!
For more information, please see the ETJ website HERE.
The schedule of presentations at the ETJ Kansai Expo can be found HERE:
DATE: Sunday, 13 November 2011
TIME: 4:00pm - 8:00pm
LOCATION: the Blarney Stone Shinsaibashi

We'll have a chapter business meeting to discuss officer positions for the coming year, give officer reports, and make plans. We'll also discuss whether to ratify our new chapter constitution http://www.osakajalt.org/constitution/, what presentations from the 2010 calendar year we may like to give awards to (feel free to nominate your favorite from those listed here http://www.osakajalt.org/2010/ by emailing us at osakajalt@yahoo.com), how we might further support Tohoku relief efforts, and any other items of business. We'll then move to Salvatore Cuomo Italian Restaurant http://r.gnavi.co.jp/c810902/lang/en/map for dinner from 6:00 to 8:00 pm, which will probably cost ¥2-3000 or so depending on what you order. RSVP to osakajalt@yahoo.com if you plan to attend the dinner whether or not you plan to attend the business meeting at the Blarney Stone so we can reserve enough seats. All are welcome for either or both portions of the evening but please do let us know if you plan to attend so we'll be sure to reserve enough seats.

from 4:00 to 6:00 pm at the Blarney Stone Shinsaibashi
DATE: Wednesday, Nov 16
TIME: 6:30 - 9:00 pm
LOCATION: Oven Oven Italian restaurant in Umeda
R.S.V.P.: osakajalt@yahoo.com
We are fortunate to be able to host two of this year's invited speakers at JALT 2011 for dinner at the wonderful and very cozy Oven Oven Italian Restaurant in Umeda. RSVP to osakajalt@yahoo.com .
Keith Johnson - Emeritus Professor of Linguistics and Language Education, Lancaster University, UK – is an invited speaker at this year's JALT conference, sponsored by the TED and CUE SIGs. Starting his career as a teacher of English and linguistics in Croatia, Malta and Italy, Keith moved to the Centre for Applied Language Studies at the University of Reading in 1974 and joined Lancaster University's Linguistics Department in 1994. His years of teaching on MA programs produced An Introduction to Foreign Language Learning and Teaching (2008). At Lancaster he founded the research group LATEX (LAnguage Teaching EXpertise); see Expertise in Second Language Learning and Teaching (2005). Other influential publications include the 1979 title The Communicative Approach to Language Teaching (co-editor C.J. Brumfit), 1981's Communication in the Classroom (co-editor K. Morrow), Communicative Syllabus Design and Methodology in 1982, and 2003's Designing Language Teaching Tasks. Currently, he is pursuing an interest in the language of Shakespeare, as well as developing his interest in expertise.
Dr. Ma. Milagros C. Laurel is a Professor at the Department of English and Comparative Literature, University of the Philippines in Diliman. She is a recipient of national and international awards for excellence in teaching and research, among them the TESOL Thomson Heinle Award for Excellence inTeaching, the UP Outstanding Teacher Award and the UP International Publication Award. She has delivered several papers on applied linguistics at international conferences, and is JALT 2011's Balsamo Asian Scholar.
Oven Oven is a cozy little place in a classic, early twentieth century building in the heart of Umeda's modern skyscrapers, located just around the corner from the Outback Grill by exit 10 of Nishi-Umeda station, and very close to JR Osaka station as well. Here's their link with a map: http://r.gnavi.co.jp/k060301/lang/en/map Individual dishes are 500 to 1000 yen, dinner courses are 1370 to 3150 yen, and drinks cost 300 to 600 yen. If you have any trouble finding the place, please give us a call at 080-3789-6394.

Saturday, Nov. 26, 6:00 - 8:30 pm
Part 1 - The Post-Japan, Doctoral Experience in TESOL: Pursuing Language and Sexuality Research
For many language instructors in Japan, further education may be key to job security and a wider range of options or may fill a need for personal growth and development. Marlen Harrison, an instructor/researcher in Japan from 2002-2006 will report on his experience leaving Japan to pursue a PhD in TESOL at a North American university. Marlen will describe the academic environment he encountered in doctoral studies (admissions requirements, funding opportunities, curricular options and research expectations) and discuss his final dissertation titled "Discovering Voices," an examination of language, sexuality, and identity in 21st century Japan. When considering a dissertation topic, he recalled a conversation in which a friend discussed being gay in one language and not in another and wanted to further explore why this might be. By weaving together his own narratives about Japan and sexuality with the autoethnographic narratives of English-speaking, queer Japanese individuals, Marlen showcases the intersection between linguistic repertoire and those critical moments when we conceptualize, reveal, and perform our sexualities. Read more here: http://discoveringvoices.com/
Part 2 - Bridging Passion & Profession: Supporting Agency and Investment in Multilingual University Writers
After a short break, Marlen will continue by discussing how his academic experiences shaped him as a researcher and present a qualitative project he recently completed with current students in central Finland.
Throughout the last two decades, scholarship discussing learner development has expanded from viewing the learner as one who possesses intrinsic or extrinsic motivation to a performer who to varying degrees invests as an agent in the learning process – one who interacts, gives and gains. With this expansion in mind, the authors sought to look back at the trajectory of their experiences in a second language communication and composition course in order to more deeply understand the roles of agency and investment in their own and fellow classmates' learning. As such, this research examines the role of project-based learning activities that attempt to bridge the learners' personal and professional interests. Seven student-researchers reported via written narrative how such a bridging approach in the multilingual writing environment supported learner investment and agency. Student responses speak to the need for a stronger sense of connection with both their disciplinary studies and instructors, and highlight the ways in which investment and agency are associated with ideas about learner identity, autonomy and language acquisition. Read more here: http://passionandprofession.wordpress.com/
Marlen Elliot Harrison has been teaching language, communication, composition, literature and gender/sexuality studies at universities in Asia, Europe and North America since 1997. Having published numerous articles and chapters on topics ranging from second language teaching to writing classroom pedagogies, he specializes in writing across the curriculum and multilingual learner writing pedagogies. Currently teaching for the Language Centre at the University of Jyväskylä, Finland, he previously taught in both Japan and the English department at Indiana University of Pennsylvania (IUP), USA where he also completed his PhD in Composition and TESOL. With a background in mental health counseling and an MA in Education and Human Development/Counseling from The George Washington University, he is an inter-disciplinary instructor-researcher who works at the crossroads of humanities and social sciences to explore how both spoken and written language are shaped by cultures and identities. Learn more at http://marlenharrison.com
Dinner and drinks will follow the presentations at a nearby restaurant.
Location:
Namba Shimin Gakushu Center (Osaka City Municipal Lifelong Learning Center - Namba Branch), (O-CAT 4F, 06 6643-7010)
Fee for JALT members: Free
Fee for one-day members: 1,000 yen

Thursday, November 24, 2011 at 1:37AM
|

Webmaster
|

Post a Comment
|

Email Article
|
Saturday, 17 December 2011 - 6:00pm - 9:00pm
12 PechaKucha Presentations
Once again, the Kansai area JALT chapters (Kobe, Kyoto, Nara and Osaka) will join together for a year-end event of PechaKucha presentations. This year, we will be combined with the PechaKucha Night Nishinomiya #11 at the Konan University's Hirao School of Management (CUBE) in Nishinomiya.
The theme is "Teaching & Learning as a Social Process". Doors open at 6:00pm and the first presentation starts at 6:40pm. There will be a 1000 yen fee at the door with one drink.
Please note that the event itself IS the JALT bonenkai party; There is a bar and some bar food available there, and after 9pm people are free to do whatever after-party they want.
Fee for JALT members: 1000 yen

Fee for one-day members: 1,000 yen
The presentations:
Warren Decker - Four-day Hike to Hongu, Wakayama
Mizuka Tsukamoto - Travels in Bhutan
James Crocker - JALT Literary Review SIG Proposal
Joanna Baranowska - Internship at Kyoto Machiya Tondaya
Harlan Kellem - Men's Street Fashion vs. Timeless Fashion
Ellen Head - Amnesty International's Write for Rights
Steve Cornwell - Teaching Christmas
Doug Meyer - Job Survey Results
Laura Markslag - Online Exchange with Students in Dubai

Stuart McLean - JALT Research Grant Project
Deryn Verity - Life in Pictures
Sean Gay - Identity and Bilingualism